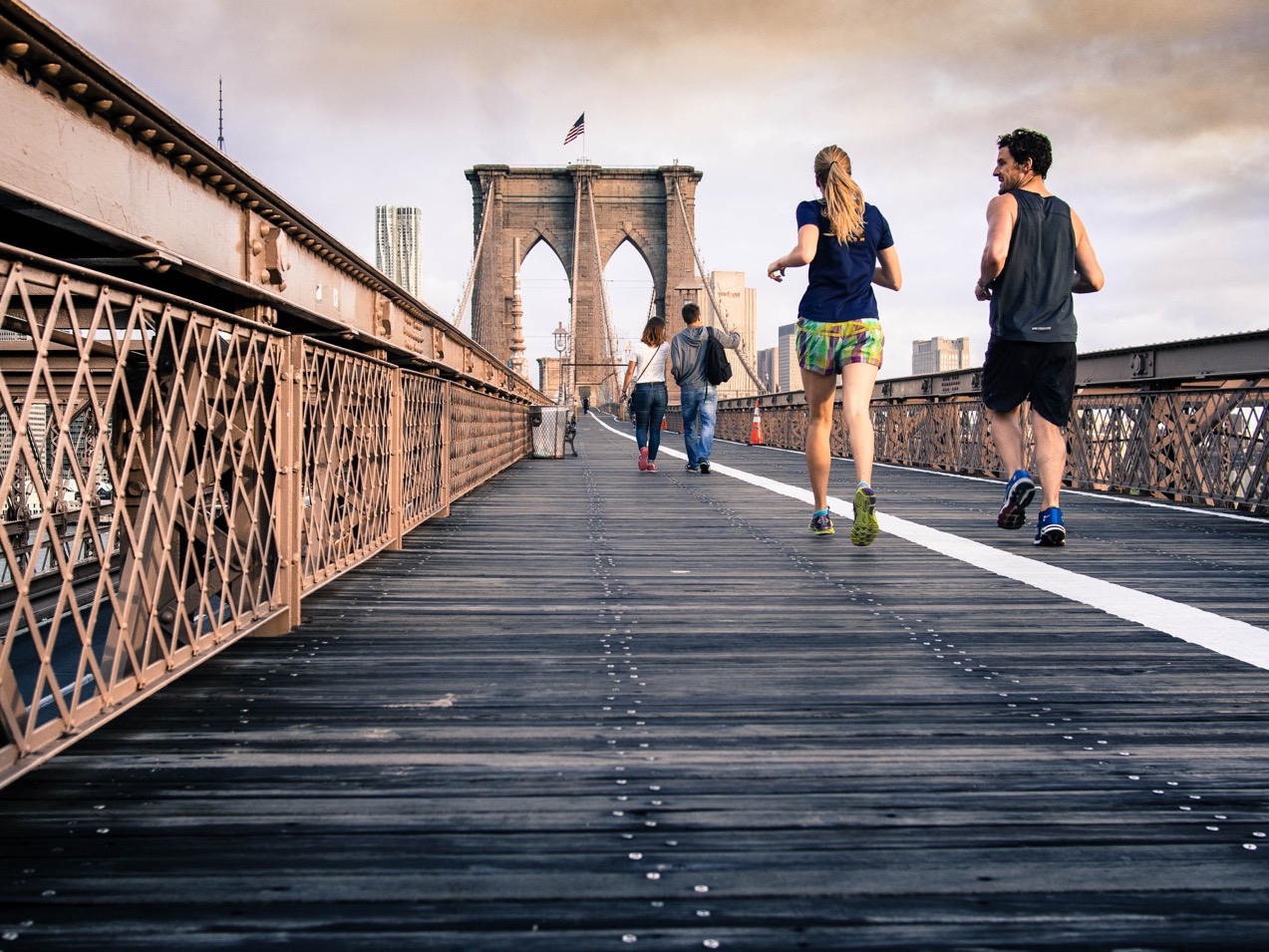 Wow, I can't believe 2015 is almost over— where did the year go? Last January really doesn't feel like it was 12 months ago, but the calendar is telling me otherwise, so I guess it must be true.
If you're like most people, now is when you evaluate your fitness goals and resolve to do better in the year to come. Resolutions, intentions, promises, goals— whatever you call them—it truly is that time of year again.
No matter what your track record has been in years past, it's totally possible to rock your 2016 fitness goals. Here's 5 things you can do to get ready to tackle your goals like a boss this year:
Focus on measurable action goals rather than just desired results. Often, we leave our goals very open ended and fail to give ourselves any real direction on how we intend to pull them off. Break your results-focused goals into measurable actions, such as resolving to work out 5 days per week in order to get fit. This way, you can easily assess whether you are accomplishing your goal throughout the year.
Add some good stuff. Our tendency is to focus on stopping bad habits when setting fitness goals but be sure that some of your goals are meant to add good behaviors. For example, resolve to eat one meal every day of entirely lean protein and veggies, or add a Monday morning yoga practice.
Balance it out with self-care goals. If you want your body and mind to cooperate with you as you strive to improve your fitness or run your first 5k or 10k this year, you're gonna have to show yourself some love from time to time. Resolve to take better care of yourself by getting a monthly massage, regular pedicures, or by taking a nice, relaxing aromatherapy or Epsom salt bath once a week. These little rewards make those hard efforts and early morning workouts so worth it.
Know why you're setting each goal. Motivation doesn't fall out of the sky or happen just because you've set a goal, it comes from within. Know why you chose each goal so that when you're tempted to skip your workouts in favor of 30 extra minutes in bed, you can remind yourself why it's so important to you to get the job done.
Anticipate challenges and barriers. Look folks, stuff happens and while you cannot control all variables, you can prepare for some possible challenges and have a strategy for handling them ready. If you know that PTA meetings may run long on Tuesday nights, plan an afternoon workout or a rest day for Wednesdays instead of an early morning workout.
All the best for an awesomely fit and fierce 2016!!
We've come to the end of our Maintain Don't Gain Holiday Challenge. But don't worry, AcaciaTV has strategies and workouts available all year long to help you with your fitness goals.
Stay up to date so you don't miss a beat by following us on Facebook, Instagram, and Pinterest!